3D printing Hamburg
From prototyping, architectural scans to mini-models, RICHTIG DRUCK is your key partner and center of competence with regard to everything concerning 3D printing.
Our 3D services are professional opportunities to show your ideas with an other perspective. Contact us for more informations.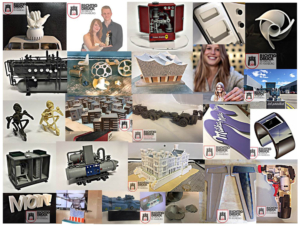 RICHTIG DRUCK, home to a wide variety of 3D scan, design and printing solutions. From coloured exhibition models made of polymer plaster to laser sintered functional models. Offering drone-based 3D scanning of buildings, objects or persons. Furthermore, offering the full end-to-end spectrum from development and optimization of digital models towards final print of the solution. Our expertise and respective application of the best in class 3D printing technology, optimized to fit your needs, creates the perfect solution to make your ideas become reality. RICHTIG DRUCK – your experts in 3D printing.
Agile product development and functional prototypes.
From aerial shots to 3D models.
Globe panorama – your very own bird's eye view!
Developing CAD data and bionic optimization.
Maintaining a close relationship we are guiding our customers from the first idea to the final product printed in 3D. Please find a selection of our highlight below.