Architecture and industry applications
From aerial shots to 3D Models
Drone-based aerial shots delivering your 3D models
Pure Innovation – being able to scan whole architecture elements and buildings and reveal it as a 3D model
The latest coup of the Richtig Druck crew: even entire buildings can be scanned via drones, get converted into a digital model and finally be 3D printed! This technology really extends the applications endlessly. Staying true to our slogan: we make your ideas tangible! Furthermore, taking pictures from different angles, we are able to produce your 3D model. Any given 3D data can be converted into a printable version, thanks to our designers.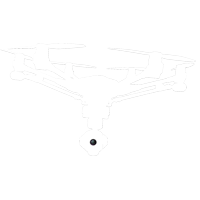 Dronescan
Aerial shots to 3D models, this is RICHTIG DRUCK. Operating the professional Yuneec scan drones, or drone pilots are delivering ultra-HD images of any objects. Along the scanning process, the drone is circling the objects for several times. Your objects stays in focus, thanks to a 12 megapixel 360° camera attached to a 3-axis vibration gimbal. You need an aerial shot for your next movie project, you're more than welcome to talk to us!

PC modelling
Based on the aerial shot, our graphics department is building the 3D model. This is done via a dedicate software and associated processes. Supercomputers are performing the rendering. Based on point-clouds, topologies will be developed, specific details will be added and surfaces will be repaired and textured. In case of need, we are also able to offer a 360° virtual reality model of your object.
3D printing

Layer by layer your object is becoming a 3D printed reality. With 390.000 available colours and a resolution of 0,1mm, we are able to highlight and print even the smallest detail picture perfect! Due to our very own refinement stages we are able to apply both high performance resins as well as UV-resistant varnish in order finish the print.
YUNEEC
3D printing of the future
Thanks to our cooperation partner Yuneec Europe, we are able to scan objects and building with professional drones delivering 4K UltraHD quality, utilizing every single frame for the 3D print.

Elbphilharmonie Hamburg becoming a 3D model
We were honoured to be invited to scan and print the Elbphilharmonie in Hamburg. Check out the image video on the right for more details!

Dronescan Elbphilharmonie
Von der Luftaufnahme zum 3D Modell…
Genau das macht RICHTIG DRUCK – 3D-Druck in Hamburg. Mit Hilfe des Typhoon Q500 4K oder dem neuen Typhoon H wird das Objekt (z.B. Gebäude) aufgenommen und anschließend digitalisiert.
Zum Schluss kommt ein fertiges Modell aus dem 3D Drucker.
Super!
Aerialshots
Globe panorama – your very own bird's eye view!
Thanks to our professional drones we offer you images or videos from a whole new perspective – your very own bird's eye perspective. Looking for a construction or building documentation in 4k-resolution, RICHTIG DRUCK's dronescan is your product.
Our globes constitute our very latest and exclusive products. A dedicated object or area is set into focus and will be filmed along in the context of its environment. These images will be refined and adjusted to become a "globe". We already offer a wide range of globe-images from Hamburg for you to order. Thanks to the high resolution performance, globes can be released up to a scale of 1,5 x 1,5m in high gloss quality. Prices for our globes available on request.