PROTOTYPING
Agile product development and functional prototypes
Your shortcut to functional prototypes.
Agile product development and functional prototyping!
Richtig Druck is offering you functional models and prototypes made by laster sinter technology and of high-performance plastics, with a high freedom of design.
This approach is particularly attractive for 3D prototypes as well as smaller batches. You already got your CAD data? Then Richtig Druck is delivering your 3D prototypes by the blink of an eye.
Starting with the very first design sketch, towards the development and delivery of your very own prototype – all this within just a few days! Your Richtig Druck team comprises engineers, designers and IT specialists which are eager to deliver to your needs.
Robust prototyping with thin wall thickness
Laser sintering along the utilization of robust materials allows us to print movable objects as well as objects with thin wall thicknesses! In fact, this ultra-modern technology is not limited by the laws of the conventional construction processes. Thus, laser sintering allows to produce and print very complex geometries, including undercuts. Bionic optimization of the 3D model is performed in order to secure the respective weight reduction and aesthetics. Securing the right planning, laser sintering allows to print a full bundle of assembled components in one printing session.
Benjamin Koehnsen (CEO Lampuga):
RICHTIG DRUCK is one of our core partners when it comes to the contagious improvement and development of our drive components. By utilizing 3D printing technologies, we are able to perform changes in a very agile mode and develop and test the changes very fast. The high load-bearing capacity of the printed components is something we value in particular.
CiteTec – The ultimate kitebar!
3D Prototyping
The CiteTec Ultron Kitebar encompasses a lot of new stuff – maximum flexibility for grabs without irritating ropes, bionic optimization of 3D printed side components as well as the application of the most lightweight and most robust materials such as titanium and carbon fibre.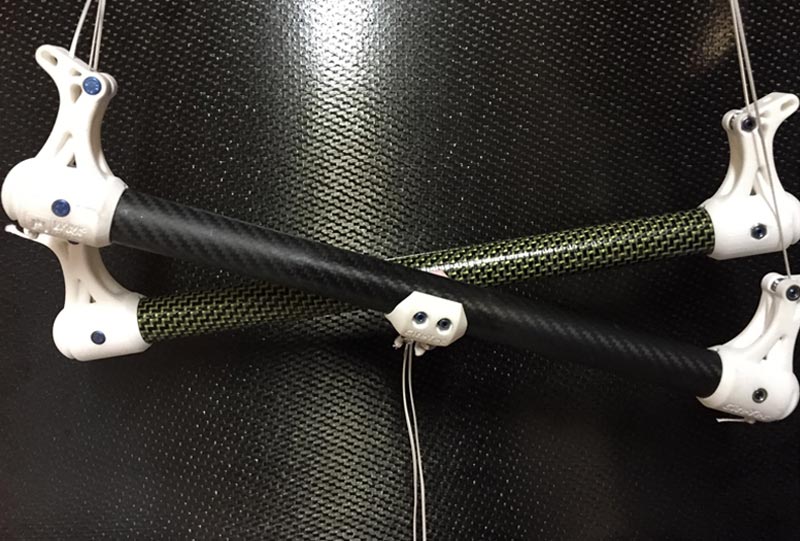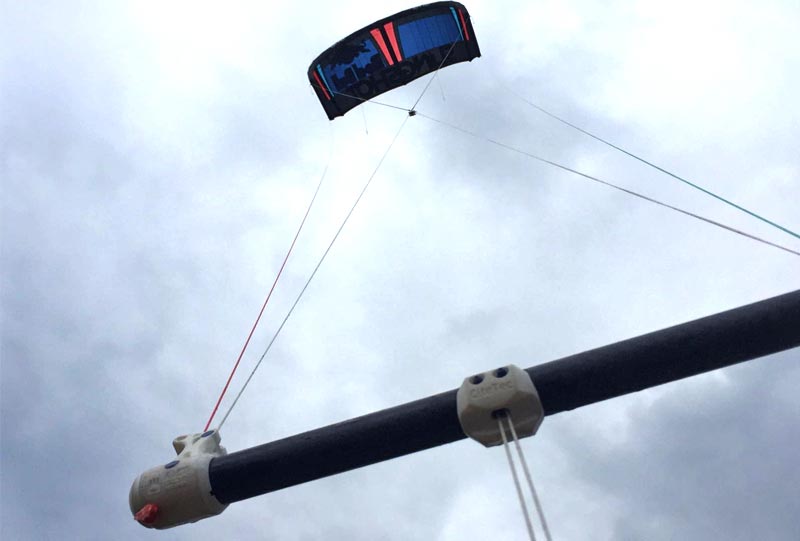 Revolutionairy control system
Say goodbye to irritating depower-ropes within the bar grab area, thanks to the newly developed integrated rope-redirection system. Of course bionically optimized and 3D printed!
Bionic optimization
Bionic principles focus on learning from natures algorithms. The CiteTec side components are bionically optimized for maximum stiffness and minimum weight.
Innovative processes and high performance materials.
The CiteTec kitebar is composed of only the most precious high performance materials including carbon fibre, aramid and titanium.